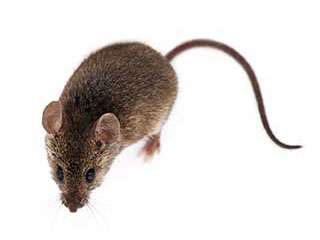 Rats and mice may be small in size, but these rodents can have a detrimental effect on both your health and quality of life. Our experienced rodent proofing team can help to eliminate and protect your home or business against these unwelcome intruders.
Proceed With Caution
Rodents are more dangerous than you may initially think. They have the power to chew through furniture, wires, clothing and paper documents. Their burrowing can also cause punctures to wallpaper and plaster. More worryingly, rodents are infamous carriers of disease. Their droppings and saliva can infect food, living and sleeping areas. Don't allow a rat or mice infestation to seriously affect your household's health!
Prevention Is Better Than Cure
Rodents are able to infiltrate a building through small cracks and openings. Our well-trained team will painstakingly inspect every nook and cranny of your property for possible entry points. It is particularly important to eliminate these crevices and holes in buildings using equipment that is suitable for large-scale removal, especially when dealing with an on-going rodent infestation. Should they identify an access point, they will stuff it with rodent chew-proof steel wool or impervious cement.
Rodent Infestation Removal
It is always preferable to capture and remove rodents rather than exterminating them. Not only for humanitarian reasons but also because the residue from edible poisons or sprays can be a hazard for both pets and children. What's more, poisons have the potential to leak into groundwater or soil, causing harm to the environment. Therefore, when rodent proofing, our company use sophisticated traps and search techniques to carry out successful non-lethal capture.
Take Action Today
Whether you are faced with a current rodent invasion or simply wish to prevent one in the future, contact Attic Cleaning Orange today. We are here to give you peace of mind and ensure you that your home, or business, is kept safe from rodents. Don't delay – take action today and discover just how we can help you.